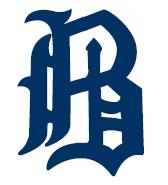 Follow the BGovs games on iScore
(use the arrows to scroll to the game you wish to follow or click HERE)
BGovs Customer ID: 6FF8AB2232
Minnesota Twins Night at the Ballpark

The second of two Minnesota Twins Nights at the Ballpark promotions is scheduled for Thursday July 14 when the Bismarck Governors play host to the Mandan Chiefs.

Drawings for baseball-related prizes donated by the Minnesota Twins are planned throughout the game, which will not count in the statewide standings.

The first pitch is scheduled for 7:30 p.m. A preliminary game involving Bismarck and the Mandan A's is scheduled for 5 p.m.

Special thanks to Minnesota Twins President and Bismarck native Dave St. Peter and the Minnesota Twins for their continued support of Bismarck American Legion Baseball!

The

Road

to

Omaha

Members of the 2016 Bismarck Governors American Legion baseball team pose for a picture by The Road to Omaha statue just outside of TD Ameritrade Stadium in Omaha, NE. Omaha has been the home of the NCAA Division I Baseball College World Series since 1950. The BGovs participated in the 2016 Decker Sports College World Series Tournament in Omaha.

Front row (left to right): Harris Rice, Alex Jacob, Zac Martin, Jaxon Ford, Andrew Feist, Seth Siverson, Alex Russell, Jordan Mann and Ian McDonald. Back row (L to R): Cole Foss, Logan Pieterick, Luke Leingang, Logan Morse, Nick Lembke and Collin Poolman.

BGovs Alumni Playing College Baseball in 2015-16
Brad Hetland Memorial Award Winner
Congratulations Jake!

Jake Brucker was selected as the 2015 recipient of the Brad Hetland Memorial Award.

The award is given each season to a player, voted on by the team, and approved by the coaches, who best exhibits the positive qualities Brad always brought to the team.
Game On at Bismarck Municipal Ballpark

Bismarck Municipal Ballpark/Dakota Community Bank and Trust Field

Tickets:
Bismarck, ND, will host the 2015 & 2016 Senior American Legion Baseball Central Plains (Region 6) Regional Tournament. The Senior Tournament (age 19 and younger program) will be played at the newly renovated Bismarck Municipal Ballpark and, in addition to the host team Bismarck Governors, will involve teams from North Dakota, South Dakota, Nebraska, Minnesota and Iowa.

Bismarck last hosted the Region 6 tournament in 1966. Bismarck also hosted the 1956 and 1962 American Legion World Series.

2015
2016
DID YOU KNOW?:
A baseball player would have to smack 384 dingers for his home run trots to equal a marathon.