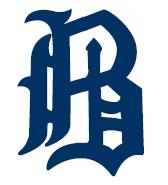 Follow the BGovs games on iScore
(use the arrows to scroll to the game you wish to follow or click HERE)
BGovs Customer ID: 6FF8AB2232
BGovs Alumni Playing College Baseball in 2016-17

Thanks for the memories!

Ten members of the 2016 Bismarck Governors American Legion Baseball team are either completing their final year of eligibility or will not to use their final year of eligibility next season. These ten young men have played a key role in the success of the BGovs this season. Guys, thanks for all your hard work and dedication, we wish you every success in all your future endeavors!

Brad Hetland Memorial Award Winner
Congratulations Zac!

Zac Martin was selected as the 2016 recipient of the Brad Hetland Memorial Award.

The award is given each season to a player, voted on by the team, and approved by the coaches, who best exhibits the positive qualities Brad always brought to the team.
Bismarck Governors Baseball Family Picnic

Special thanks to the following generous sponsors:

Kirkwood Bank and Trust

Horizon Market

Fireside Office Solutions

Railway Credit Union

Vaaler Insurance
Minnesota Twins Night at the Ballpark

The second of two Minnesota Twins Nights at the Ballpark promotions is scheduled for Thursday July 14 when the Bismarck Governors play host to the Mandan Chiefs.

Drawings for baseball-related prizes donated by the Minnesota Twins are planned throughout the game, which will not count in the statewide standings.

The first pitch is scheduled for 7:30 p.m. A preliminary game involving Bismarck and the Mandan A's is scheduled for 5 p.m.

Special thanks to Minnesota Twins President and Bismarck native Dave St. Peter and the Minnesota Twins for their continued support of Bismarck American Legion Baseball!

The

Road

to

Omaha

Members of the 2016 Bismarck Governors American Legion baseball team pose for a picture by The Road to Omaha statue just outside of TD Ameritrade Stadium in Omaha, NE. Omaha has been the home of the NCAA Division I Baseball College World Series since 1950. The BGovs participated in the 2016 Decker Sports College World Series Tournament in Omaha.
Front row (left to right): Harris Rice, Alex Jacob, Zac Martin, Jaxon Ford, Andrew Feist, Seth Siverson, Alex Russell, Jordan Mann and Ian McDonald. Back row (L to R): Cole Foss, Logan Pieterick, Luke Leingang, Logan Morse, Nick Lembke and Collin Poolman.
Game On at Bismarck Municipal Ballpark

Bismarck Municipal Ballpark/Dakota Community Bank and Trust Field

Tickets:
DID YOU KNOW?:
A baseball player would have to smack 384 dingers for his home run trots to equal a marathon.