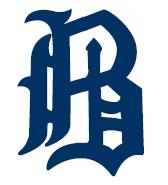 Follow the BGovs games on iScore
(use the arrows to scroll to the game you wish to follow or click HERE)
BGovs Customer ID: 6FF8AB2232
Hitting and Throwing Open Gym

Site: Fore Seasons Center (Golf Dome)

2016 Dates:

Jan. 10, 17, 24, 31, Feb. 14, 28, March 6, 13

Feb. 7 - No open gym - Super Bowl Sunday

Feb. 21 - No open gym - Soccer tournament

Times:

5:30-6:15 pm 13-15 Year Old Babe Ruth Baseball players

6:00-7:00 pm 16-18 Babe Ruth and American Legion players

Ages:

Free, open to 13-18 Year Old Bismarck Babe Ruth and American Legion Baseball Players

Questions - Contact:

Mike Skytland, Head Coach, Bismarck Governors

Brad Hetland Memorial Award Winner
Congratulations Jake!

Jake Brucker was selected as the 2015 recipient of the Brad Hetland Memorial Award.

The award is given each season to a player, voted on by the team, and approved by the coaches, who best exhibits the positive qualities Brad always brought to the team.

Special Thanks to our Sponsors for helping with the meat (Hamburgers, Brats, & Hot Dogs) as well as the grill and fuel for cooking for the BGovs Team Picnic!!

Cloverdale Foods

(Kirk Olson)

Dvorak Motors

(Delayne Dvorak)

Railway Credit Union

Eight members of the 2015 Bismarck Governors American Legion Baseball team are completing their final year of eligibility. Sunday afternoon's game vs. Rapid City Post 22 will be their last regular season home game at Bismarck's Municipal Ballpark. These eight young men have played a key role in the success of the BGovs this season. Guys, thanks for all your hard work and dedication, we wish you every success in all your future endeavors!

Parents: Dave and Tracy

High School: St. Mary's Central

Class: 2015

Height: 5'10"

Weight: 195

Bats/Throws: Right/Right

Tyler plans to attend Bismarck State College in Bismarck, ND, and play baseball for the Mystics.

Major: Undecided

Parents: Tim and Laurie

College: Bismarck State College

High School: Century

Class: 2014

Height: 5'10"

Weight: 170

Bats/Throws: Right/Right

Tanner plans to return to Bismarck State College in Bismarck, ND, and play baseball for the Mystics.

Major: Business Management

#2 Tyler Famias

#3 Tanner Wolf

Parents: Paul and Mary

College: University of Jamestown

High School: St. Mary's Central

Class: 2014

Height: 5'9"

Weight: 170

Bats/Throws: Right/Right

Jake plans to return to the University of Jamestown in Jamestown, ND, and play baseball for the Jimmies.

Major: Biology

Parents: Sue Duursma and Brock Oakland

High School: Bismarck

Class: 2015

Height: 5'11"

Weight: 165

Bats/Throws: Right/Right

Ty plans to attend Kansas City Kansas Community College in Kansas City, KS, and play baseball for the Blue Devils.

Major: Business

#4 Jake Brucker

#5 Ty Oakland

Parents: Wayne and Cressy

High School: St. Mary's Central

Class: 2015

Height: 6'0"

Weight: 200

Bats/Throws: Right/Right

Ben plans to attend St. John's University in Collegeville, MN, and play baseball for the Johnnies.

Major: Business

Parents: Brian and Janet

High School: Bismarck

Class: 2014

Height: 6'0"

Weight: 190

Bats/Throws: Left/Right

Jared plans to play hockey for the Green Bay Gamblers of the United States Hockey League. Jared has signed a letter of intent to enroll at Minnesota State-Mankato and play NCAA Division I hockey for the Mavericks.

#7 Ben Aberle

#11 Jared Spooner

Parents: Russ and Shelly

College: University of Jamestown

School: Century

Class: 2014

Height: 6'1"

Weight: 225

Bats/Throws: Right/Right

Logan plans to return to the University of Jamestown in Jamestown, ND, and play baseball for the Jimmies.

Major: Physical Education

Minor: Coaching

Parents: Steve and Susie

School: Century

Class: 2015

Height: 5'10"

Weight: 205

Bats/Throws: Right/Right

Mason plans to attend Williston State College in Williston, ND, and play baseball for the Tetons.

Major: Education

#23 Logan Krivoruchka

#34 Mason Przybilla

Minnesota Twins Night at the Ballpark

The second of two Minnesota Twins Nights at the Ballpark promotions is scheduled for Tuesday July 14 when the Bismarck Governors play host to the Mandan Chiefs.

Drawings for baseball-related prizes donated by the Minnesota Twins are planned throughout the game, which will not count in the statewide standings.

The first pitch is scheduled for 7:30 p.m. A preliminary game involving the Bismarck Senators and Mandan A's is scheduled for 5 p.m.

Special thanks to Minnesota Twins President and Bismarck native Dave St. Peter and the Minnesota Twins for their continued support of Bismarck American Legion Baseball!

| | |
| --- | --- |
| | If you can't make it out to the ballpark to watch the Bismarck Governors play the Mandan Chiefs this summer, Super Talk 1270 will be broadcasting all of the BGovs-Chiefs regular season games.Tune your radio to 1270 AM or listen online at www.supertalk1270.com. |

Interested in supporting baseball in Bismarck?

Plenty of seats still available!!!

Document Name

Central_Plains_Sponsor_Opportunities.pdf
526 KB
Spring 2015
Pledge_Form_Bismarck_Municipal_Ballpark.pdf
108 KB
Summer 2012
Buy_A_Seat_Municipal_Ballpark.pdf
272 KB
Fall 2012
Game On at Bismarck Municipal Ballpark

Bismarck Municipal Ballpark/Dakota Community Bank and Trust Field

Tickets:
Bismarck, ND, will host the 2015 & 2016 Senior American Legion Baseball Central Plains (Region 6) Regional Tournament. The Senior Tournament (age 19 and younger program) will be played at the newly renovated Bismarck Municipal Ballpark and, in addition to the host team Bismarck Governors, will involve teams from North Dakota, South Dakota, Nebraska, Minnesota and Iowa.

Bismarck last hosted the Region 6 tournament in 1966. Bismarck also hosted the 1956 and 1962 American Legion World Series.

2015
2016
DID YOU KNOW?:
A baseball player would have to smack 384 dingers for his home run trots to equal a marathon.